"To see the lassies smile,
laughing all the while,
at my curious style,
would set your heart a bubblin'…"
Playing traditional songs and tunes from Ireland, Scotland, and beyond, this 4 piece band from rural NY does it with fire. Whether playing a fast slip jig, singing a broadside ballad, or teaching a simple dance, Three Stone Fire puts everything they have into what they do, with strong vocals and melodies applied to traditional tunes. Comprised of farmers who love to play music together and for others, they know the value of hard work and a good time, and they do both in a big way.
Some of Our Favorite Performers
The Dubliners, Tom Lenihan, Clannad, Dave Swarbrick, Stephen Cooney, Paddy Cronin, Circled by Hounds, Ewan MacColl, The Watersons, Seamus Begley, Jerry Holland, Ed Reavey, and more…
This will be our great video...
This is where we can put a description of the tune/video. Ideally we would have a live performance as well as a music video. For now I'll make this hidden, until we actually get something recorded...
"Growing up in the Southern California hardcore punk scene, I was always enamored with DIY and grassroots everything. So when I heard traditional music for the first time, of the people, by the people, it fit right in to my head. The Irish and Scottish traditions have a nature that I especially relish, so that's what I primarily play and sing currently."
"I grew up traumatized by classical piano and violin lessons. Vowing at the age of ten to never touch another violin again, I discovered traditional fiddle music as an adult and began playing for the sheer joy of it. Being Scottish on my husband's side means every time there's a Scottish Highland Games festival nearby, I must hang with my people. I love bagpipes, tartans, and fangirling over the local Womens Scottish Masters World Champion."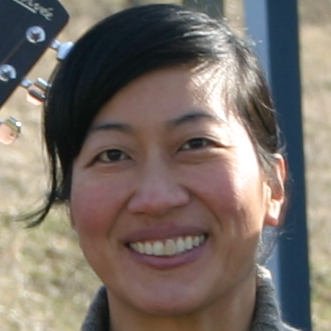 "I was fortunate to grow up in a large Irish family that loved music of all types. Four of the six of us learned to play music and we continue to follow our interests in the Irish and American musical traditions.  My principal instrument is an early Wheatstone English Concertina, I also play mandolin and tenor banjo.
    My early music experience was in the Albany, NY area where there are strong traditional New England Contra Dance, Irish and French-Canadian music communities. It was a great time to see world class musicians that still influence me today.   
    I have since traveled to Cape Breton, Ireland, Scotland and England to experience the music and culture of these connected traditions. It is great to play music with my family and my adopted musical family as we explore our love for this special music." 
"What can I say? I was born into this madness, I'm what you get if the guitarist and fiddler had a baby. I've literally been surrounded by these two since I was born…"
Subscribe to our mailing list